Millennials discuss marketing, management, COVID-19 crisis
Editor's note: "Mind of a Millennial" is CMN's segment tapping into the unique perspectives of dairy industry professionals born between 1981 and 1996. As this segment of the population begins to take on increasing leadership roles at companies across the industry,
we delve into the challenges millennials face in today's fast-paced workforce, from communication, to management style, to work/life balance.
MADISON, Wis. — During these challenging times, how are millennial dairy leaders holding up?
In the latest round of our series exploring millennials' role in the workplace, participants discuss traditional and online marketing, management style and navigating the unprecedented COVID-19 crisis. As this generation and others prepare to face another economic recession, please read on to see how millennials are working to ensure that dairy products remain relevant to consumers in marketing messaging, how they are utilizing dairy foods in their everyday lives and what they've learned since the start of their careers.
This round's participants are:
• Adam Brock, director of food safety, quality and regulatory compliance, Dairy Farmers of Wisconsin, Madison, Wisconsin
• Abby Despins, director of communications, Emmi Roth USA, Fitchburg, Wisconsin
• Joe Moreda Jr., vice president, Valley Ford Cheese & Creamery, Valley Ford, California
• Ian Schuman, import business manager, Schuman Cheese, Fairfield, New Jersey
• Julie Sweney, director of communications and marketing, FarmFirst Dairy Cooperative, Madison, Wisconsin
1. While we live in a world of cutting-edge technology, our industry has roots in a lot of older ways of doing things, particularly with marketing and social media. What do we need to do to stay relevant?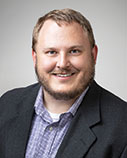 Adam Brock
Dairy Farmers of Wisconsin
Brock: First and foremost — Wisconsin cheese companies need to develop an online presence. I don't mean just a website, but presence on social media platforms and interaction with online consumers. There are a few companies that do this extremely well, but not enough in my opinion. Second — companies need to take advantage of on-site sampling plans at retail, trade shows, etc. They need to get people to taste their product and understand the passion that goes into making world-class cheese and dairy products.
Despins: I think it's important to embrace technology in this industry, especially in marketing. Consumer buying habits are not changing, they ARE changed, and forever will be. To stay relevant, cheese companies need to develop smart products that add value to people's lives and meet people where they seek entertainment and shop, which today is more and more digital. We have the opportunity to tell our stories in ways that will reach so many more people than ever before and get in front of people who discover products online.
Moreda Jr.: The "older ways of doing things" and "newer ways of doing things" do not have to be mutually exclusive. To stay relevant we must embrace and learn from the "older ways" while maintaining a pursuit of innovation and improvement. Advancements in technology as well as research and development offer ways to improve all aspects of business. Social media and digital marketing are great examples of this. Not only do they offer new ways to reach new audiences, but also opportunities for data analytics that past generations did not have at their disposal. Combined with traditional concepts and media/marketing outlets, our industry will be well suited to stay relevant to consumers of all ages and backgrounds.

Ian Schuman
Schuman Cheese
Schuman: There are some amazing cheeses in the world and each one has a unique story. Too often as consumers we are overwhelmed by choice and opt for the quick or easy markers to make quick decisions on which item to select. Technology gives us the ability to expand on our stories as producers and more effectively convey the differences we obsess over to a broader engaged audience. We can see this occurring in a plethora of other products, but I think in the cheese industry specifically, we have the opportunity to really try to increase the use of technology to give more producers a voice to the engaged public and educate them further on the products we are all so proud of.
Sweney: I believe a mix of using both is important. Some traditional methods are still very effective in reaching consumers, but in order to reach the youngest, most innovative consumer group, dairy needs to engage with them where they thrive. That means using the latest technology and having a presence on new apps and platforms. This may include simply partnering with others outside of agriculture that have a strong following.
Dairy can promote the greatness of our products, but for others outside of the industry to sincerely share how much they love traditional or new, innovative dairy products is a direct path to new consumers that are interested in picking up the habits of those they follow.
2. How do millennials approach management in the workplace — both managing and being managed? Do you think millennials are more hands-off than previous generations?
Brock: Personally, I feel that personality impacts management style more than generational differences. I'm not saying that there aren't generational influences, but I'm honestly surprised at the number of articles that lump generations into different management styles. I do think that millennials tend to be more teamwork-oriented and past generations tend to be more individualistic, but this is not always the case. I also see a trend where millennials are more comfortable being a friend of their employee and not just their boss — which can create issues from time to time.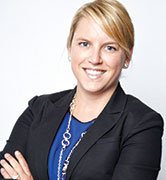 Abby Despins
Emmi Roth USA
Despins: It's difficult to answer this in general for all millennials, but in my experience, I have always thrived in roles where managers allowed me to have the autonomy to grow, fail, lead and make decisions based on my experiences. However, I don't feel like being a good manager or managing people is different for millennials, Gen X, baby boomers or even the new Gen Z entering the workforce. No matter what generation you're in, the values of being a good manager are the same: Lead by example, trust people, allow employees to shine and care about your team. Being seen as a good leader doesn't have an age or generation.
Moreda Jr.: It would be a mischaracterization to lump all millennials into a single group when analyzing their traits of management; however, there are some generalizations which may be relevant. When making important decisions, managers are taking social and environmental concerns into thought in combination with profit and growth.
Employees are looking for feedback from management at a much more frequent rate than in the past. Working remotely or in open group settings through new technologies is more prevalent in today's workforce. Also, it is more often the responsibility of the employee to stay up to date with skills training and personal development. Whether they are more hands-off or just simply adapting to the changing workplace and new technologies, millennial leaders are stepping into the forefront of the industry and embracing the challenges that lie ahead.
Schuman: Millennials are no different from other generations. They want to be treated consistently, fairly, be recognized for their contributions and receive feedback for things that need improvement. Ultimately, every person is different and in order to be effective as a manager, I believe that you need to understand each person's requirements as an individual and support them as needed rather than focusing on generational typecasts.
Sweney: While different generations are characterized with various attributes, I find it challenging to blanket an entire age group with a specific set of qualities. However, I would say that millennials tend to be goal-oriented, are driven to find new efficiencies especially by using new technology and like to have the opportunity to manage and lead. Millennials also place a much greater value on the culture of their workplace and personal development than previous generations.
3. In general, do you prefer to communicate via email or over the phone? Why?
Brock: It really depends on the situation. In the office, I will walk over to another office to get an answer. Being able to talk to someone face to face provides more context than either a phone call or email. If outside the office, it depends on how quickly an answer is needed or how quickly someone needs an answer. If they need an answer now, I'll give them a call. If it can wait, I will shoot them an email. Truthfully, I prefer to talk face to face whenever possible. If I had to pick one method or the other, I'd go with email.
Despins: I'm an old millennial, part of the Xennial generation, so I grew up in an analog world and adapted to a digital one. For that reason, I like communicating by both email and phone, but for different uses. Email is best to send a lot of information or to reach people quickly, but I love to connect with people over the phone, or even video conferencing when it's scheduled. It builds deeper connections and more fruitful collaborations.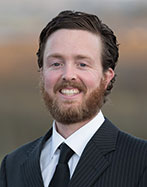 Joe Moreda Jr.
Valley Ford Cheese & Creamery
Moreda Jr.: Growing a small business requires constant communication, and that includes email and the phone. I prefer to use the phone whenever the communication has a personal element that an email couldn't capture or deliver. Whenever placing orders or any communication that could potentially need traceablility, I use email or text. Due to the early mornings and late nights that are sometimes required in business, email is very useful to communicate at hours when it would be inappropriate to call or text. No form of communicating, however, is as important and valuable as face-to-face interaction.
Schuman: I believe that growing up with email, cell phones and instant messaging as part of our lives from an early age, millennials in general are more situational with the way we choose to communicate. Knowing your audience and the information that you are trying to convey can lead you to utilize different technologies in order to accomplish the task at hand. On a personal level I try to take as much as I can out of email and utilize more personal real-time technologies like phone calls, text messages, WhatsApp and communication platforms like Microsoft Teams or Slack. Email still has its place and strengths for things that require keeping record or sharing information broadly, but I feel it is overused and less effective than other, more instant and effective platforms that are available today.
Sweney: It depends on the subject matter! Often times, it's easier to organize several details in an email that can easily be referred to later on, or that the reader can respond to at their leisure. However, when there are several questions to ask or the subject matter might have strong emotions involved, a phone call is always best. Email is very convenient, but it can't replace every conversation.
4. What role do dairy products play in your life? Are you a consumer of traditional dairy products, plant-based alternatives or both? Where are you primarily sourcing your dairy purchases from?
Brock: Dairy products play an important part in my life and my family's life. We go through a few gallons of whole milk a week in addition to yogurt and cheese — a family of six will do that. I am not into plant-based alternatives at all — if I am looking for veggies, I will eat veggies, not a mishmash of plant proteins. My purchases are split between conventional retailers and small retail establishments connected to cheese plants.
As much as I love cheese, I don't frequent too many cheese shops — I prefer coffee shops, libraries and bookstores (yes — I'm boring).
Despins: I'm a young mom with a 4-year-old and 1-year-old at home, so dairy plays a huge role in our lives. We purchase traditional and organic products like milk, yogurt and cheese and try to source as much locally in Wisconsin as we can.
Moreda Jr.: Growing up on a small family dairy farm and now in the industry through our cheese business, dairy products have been one of the biggest staples of my life since birth. The products we purchase for our own personal use as well as the products we purchase for our new retail and restaurant facility are all purchased from local dairy companies, grocery stores and distributors. I do not personally choose to consume any dairy alternatives, as I believe this is just another societal fad that will eventually go the way margarine did, nearly nonexistent. There is no substitute containing the nutritional offerings, taste and flavor, simple ingredient list, cost effectiveness, history and tradition, and hardworking and innovative industry leaders as traditional dairy.
Schuman: Dairy is core to my life. There are few things I enjoy more than a great piece of Gruyere or Mozzarella di Bufala with some prosciutto. Additionally, most mornings start with a cup of yogurt and milk in my coffee. I actively seek dairy products for nutritional purposes, taste and overall enjoyment. That being said I am fully aware of the claims made against the environmental impact of dairy farming and believe that we need to do our part to be part of the solution and make sure that consumers are aware of the efforts made by the industry to feel good about what they eat and drink.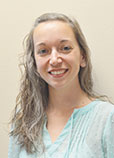 Julie Sweney
FarmFirst Dairy Cooperative
Sweney: Dairy plays a HUGE role. Sure, I grew up on a dairy farm and work for and advocate on behalf of dairy farmers, but dairy is a big part of my diet simply because it's delicious and nutritious. The toddler in our household might be a contender for consuming quite a bit of milk from the fridge but there has always been plenty of cheese, yogurt, sour cream and milk. In fact, our grocery store trips revolve around when we need more cream cheese, cottage cheese or milk. During the safer-at-home order, we keep plenty of ice cream on hand.
5. What do you wish you knew at the start of your career?
Brock: I wish someone would have told me that it's okay to develop your own path. I've spent time in a number of roles including operations, manufacturing, laboratory, quality, supply chain, research and development — always driving to learn more about the business and always coming back to dairy. In my mind, each transition made sense because it led me into my current role. Now I have the opportunity to take what I've learned so that I can help others succeed — both at work and on the field as a youth sports coach.
Despins: I wish I had always valued people, and the relationships with people, as much as I have grown to over the past 15 years. Some of the most important people in my life are colleagues, past and present managers, influencers, media and partners who have become friends. Cultivating those relationships has not only helped in my career, but has always brought so much value to my life. Fifteen years in, I feel like now more than ever I seek to understand people and their point of view, express compassion and interest in their personal life, and exude joy as much as possible.
Moreda Jr.: I was 22 and just graduated from college when I decided to come home to join my mom in getting our business off the ground. Looking back, there are probably many things I wish I knew at the time, but the ups and downs and lessons learned along the way are invaluable. While I don't yet feel qualified to give any business advice, I would tell anybody looking to start a business a few thoughts. The road to success is bumpy, with lots of twists and turns and unexpected events, some for the better and some for the worse. Stick to your instincts and go with your gut; most of the time it will pay off, and when it doesn't, you will learn from it. Always remember that nobody is perfect, everybody makes mistakes, even the leaders and companies who you aspire to emulate. Keep the long-term vision in mind when making an important decision. Relationships and networking are as important as anything. And finally, never stop learning.
Schuman: Every generation has been subjected to generalizations and stereotypes, both negatively and positively. I've learned to take negative stigma and turn it into an advantage. Since millennials are digitally native, we can harness our knowledge in technology and use it to better ourselves personally and professionally. I think it keeps us nimble and aware.
Sweney: I have truly come to appreciate all that I've learned over the past few years and the meaningful connections I've made. If anything, I wish I would have dove into building my network and asking more questions even sooner. There's so much to learn from others in this industry — whether they are a dairy farmer, ag lender, economist, analyst — everyone has a unique perspective. Knowledge is empowering, and a person can never have enough when advocating for dairy farmers.
6. How is coronavirus impacting your company/operations? As more employees are working from home, how are millennials uniquely positioned to adapt to the shifting work and communication environment? How are you navigating the balance of work and personal day to day in the midst of "stay-at-home" orders (if applicable)?
Brock: Our organization has been out of the office for several weeks now, but we've got a solid routine in place at Dairy Farmers of Wisconsin. I think millennials have been able to adapt well, thanks in part to their extensive social media prowess and adaptability. That being said, I think everyone has adapted well although we still have some issues with conference calls and team meetings from time to time. All six of us are at home (my wife and four children) so it is a packed house! We do go on family walks in the evening and I'll throw the ball with our kids during breaks. It's a good way to get some sunshine and exercise. I do think we're all ready to move past this issue so that we can get back to a somewhat normal life!
Despins: Coronavirus has impacted every aspect of life both personally and professionally. Our business has been greatly impacted by it. Here at Emmi Roth, our team reacted very quickly to the situation and that has been very important to how we were able to foresee changes in operations and changes in our plants. As a company essential to the food supply, we are taking this responsibility very seriously — continuing to make products, but doing it in a way that keep essential employees safe. I am proud to work for a company that implemented safety measures early, has kept employees' well-being critical, donated to local schools and shelters, and has shifted quickly to help maintain the food supply.
In the dairy industry, we have so many different employees with different backgrounds and expectations — from people still working in our plants to our office employees who are working from home. Each group is faced with different challenges. Many millennials are also young parents, so this adds another level of complexity to working from home. Luckily, we are used to not working within the 8-5 hours. Millennials have always been OK with working at night or on weekends, so that has set up well for working all hours in order to make things work right now. Working from home while parenting is incredibly challenging, which is why we all typically use childcare, but we are all healthy and making things work. In the end, I know I value going to work, seeing colleagues and collaborating more than I ever have, and I can't wait to get back to normal, whenever that is.
Moreda Jr.: The coronavirus has become the biggest challenge that our company has had to endure thus far.
Our new retail and restaurant facility is closed, our distribution outlets to restaurants and foodservice companies are temporarily dead, and our retail distribution outlets are significantly less than normal. Our online sales and local orders have been the bright spots thus far, and we are in the process of developing some new ideas to expand our offerings through those portals. Our production is significantly down, however, our aged cheeses have allowed us to fill the orders which we have received. We had to temporarily lay off a large portion of our workforce, although we plan on rehiring them as soon as things get back to "normal." People from all generations are now adapting to new technology that millennials are well equipped to operate, as the most common form of communication is now through digital formats. On a day-to-day operational basis, the stay-at-home orders have not applied to our management team, as we work diligently to keep the business going. Our headquarters is much quieter and less busy than normal; however, our management team is hard at work to navigate through these tough times.
Sweney: On the milk marketing side, markets have tightened up dramatically. From a member service standpoint, many more phone calls are being made to avoid unnecessary farm visits, and field representatives are maintaining their distance while following CDC recommendations. Our milk testing lab has incorporated restrictions to prevent any contact. Our office is open, though our staff members are frequently sanitizing surfaces, washing their hands and maintaining social distance from each other.
Millennials are comfortable using technology to easily work outside of the office, especially from a communications standpoint. When it comes to using new technology like video conferencing, they are well-acclimated to embrace it quickly. For some companies, the millennials on their team are making the distancing restrictions easier to cope with.
I have the ability and enjoy working from home, though it is a challenge to balance work responsibilities while keeping a toddler entertained. My husband also found himself working from home, allowing for more time together while attempting to stay as productive as we both were in our office environments. It is not ideal to have a toddler in your shadow while participating on video conference calls.
When media coverage began on milk dumping and farmers had questions, it became clear that it was necessary to support team members by being in the office to take phone calls and work on addressing issues together rather than from a distance.
CMN

Are you a dairy industry professional born between 1981-1996? Join in an upcoming round of Mind of a Millennial! Contact CMN Editor in Chief Alyssa Mitchell at amitchell@cheesemarketnews.com for more details.